Etudes et formations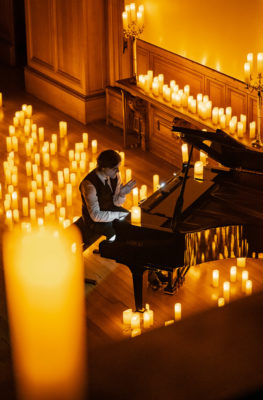 Eric Artz, born in 1983, started to study the piano at the age of 7 in France.
He gained entrance to the Paris Conservatoire National Superieur at 14 in
the classes of Nicholas Angelich and Roger Muraro. He then passed the Master's degree and won the First Prize awarded unanimously as well as the CNSMDP Diploma of Artist (Doctorate).
He was also awarded the First Prize at the Ecole Normale Supérieure de Paris in 2012.
He is the prizewinner of 20 National and International competitions : the Geneva
competition, Maria Canals (Spain), the Epinal competition (France)…
He is also laureate of the Cziffra Foundation and the Natexis Banque Populaire
Foundation.
He has played as a solist with orchestras since his early years, with French orchestras
(Orchestre National des Pays de la Loire, Orchestre de la Garde Républicaine for Radio
France) and with the Prague Chamber Orchestra.
He has performed abroad in Austria (Salzburg), Italy (Rome), Sardinia (Cagliari), and in Switzerland, Germany, England (London), Israel (Tel Aviv Opera house, Jerusalem), Morocco, and also in Japan.
His performances in France include concerts at the Théâtre des Champs-Elysées (Paris), the Chopin Festival in Nohant with the Quintet of the Berlin Philarmonic Orchestra, the Chopin Festivals in Paris and Geneva, the Festival de Radio France at Montpellier's Corum, the Arsenal de Metz, the Cziffra Festival, the Jacobins
Festival in Toulouse, and the Lisztomanias in Châteauroux.
He has also taken part in several TV programs on French Television.
Master-Class and teachers
Aldo Ciccolini
Mstislav Rostropovitch
Jacques Rouvier
Jean-Claude Pennetier
Brigitte Engerer
Paul Badura-Skoda
Yves Henri
Christoph Eschenbach
Philippe Cassard
Anne Queffelec
Roustem Saitkoulov
François-René Duchâble
France Clidat.
Concerts : France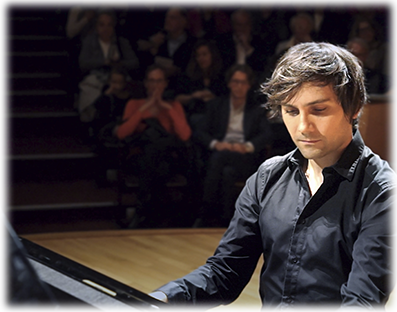 Paris :
Théâtre des Champs-Elysées, Cité de la musique, Radio France, Salle Cortot,
Musée du Louvre, Institut Hongrois, Mairie du 8ème, Théâtre le Ranelagh
Arsenal, Metz
Grand théâtre, Bordeaux
Palais des congrès, Lyon
Théâtre du forum, Fréjus-Saint-Raphaël
Cathédrale Notre-Dame-de-la-Treille : Lille
Concerts : World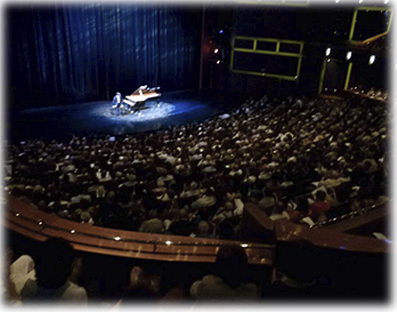 Israël : Opéra Tel Aviv, Jerusalem, Haïfa, Beer-sheva
Mexico : (Festival de las ideas)
Japan : Okinawa, Nagoya
Moroco : Marakech, Fez, Casablanca
England : Steinway Hall, London
Austria : Mozarteum Salzburg, Mirabell Schloss
Italy : Rome, Cagliari, Naples
Germany : Augsburg, Munich, Berlin
Suitzland : Geneva (Palais de l'Athénée, Radio Suisse-Romande…), Lausanne, Gstaad for BVLGARI
Spain : Barcelonne, Grenade, Bilbao
Concerts with orchester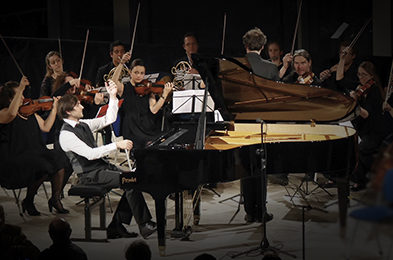 Orchestre de la Garde Républicaine, Paris et Epinal
Orchestre National des Pays de la Loire, palais des congrès, Nantes, Angers
Orchestre de chambre, Prague
Orchestre du Conservatoire CRR et CNSMDP (Orchester OLC)
Orchestre de chambre, Saint Raphaël
Orchestre Amabilis, Lausanne (Switzland)
Music Festivals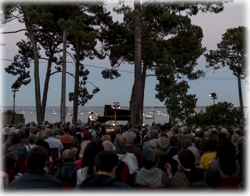 Festival Chopin, Nohant – with Quintette Philharmonique Berlin
Festival Radio France, Corum Montpellier
Festival nuit d'été, Toulouse – Cloître des Jacobins
Festival Deauville – with Brigitte Fossey actress
Festival Chopin, Bagatelle – Paris Neuilly
Festival Cap Ferret
Festival Polignac, Bretagne
Festival Lisztomanias – Châteauroux
Festival Chopin, Geneva
Festival Nuits caraïbes, Guadeloupe
Tv show / Movies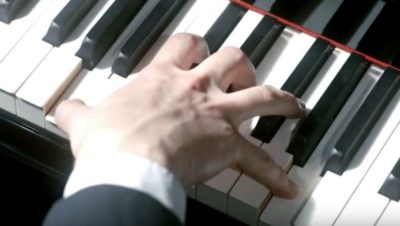 France 2 french TV:
Tv show with Georges Prêtre and Gabriel Tacchino (1994, 1995)
France french TV 3 :
"Une nuit avec Chopin" (2010)
French movie :
"Le cerveau d'Hugo » (2012), dubbed hands
Cinema / Serial :
-Film : "Nos Futurs" (2015), dubbed Nocturne de Chopin and piano teacher with actor Pierre Rochefort
-Making the Cut (2019) Us Serial
-Film : White Friar (2022) : Musique au piano
---
Competitions and Awards

Prize of the public Société des Arts (Geneva) – 2008

Special Prize International Competition (Geneva) – 2006

Medal of the Jury awarded unanimously
International Competition Maria Canals (Barcelona) – 2007

Prizewinner International Competition (Bilbao)

1st winner and Special Prize for Contemporary Music
International Competition "Ennio Porrino" (Cagliary) – 2006

Grand Prize and Special Prize for the Best French Performer
Special Prize for Contemporary Music (SACEM) Epinal – 2007

Prizewinner Fondation Natexis Groupe Banque Populaire (Paris) – 2006

1st Prize awarded unanimously Flame Competition (Paris)

1st Prize awarded unanimously Picardie Competition

Prizewinner International Competition (Mayenne)

1st Prize awarded unanimously (Honor Prize)
Léopold Bellan Competition (Paris)

1st Prize awarded unanimously International Competition ( Lagny Sur Marne) – 2009

1st Prize awarded unanimously International Competition ( Lagny Sur Marne) – 2009

1st Prize International Competition Jean Françaix – 2006

1st Prize International Competition (Brest)

Prizewinner Meyer Foundation – 2008

Prizewinner Cziffra Foundation (Senlis)

Prizewinner Oulmont Foundation