Biography CV
Classic education and training
1990: Starts piano at Cholet CRD in Gaëdick WIOT's class.
1994: Awarded CFEM diploma with honors and unanimous congratulations.
1994: Awarded 1st prize at the CRR de Paris, rue de Madrid, with Olivier Gardon.
1997: 1st Prize, unanimously awarded by the jury, at the Paris CRR (equivalent to DEM).
1998: at the age of 14, unanimously accepted by the Conservatoire National Supérieur de Paris (CNSMDP) in the class of Gérard Fremy and Nicholas Angelich.
2002: Obtains the Diplôme de Formation Supérieure (DFS -Licence).
2008 : Received unanimously in the Master's cycle at the Conservatoire National Supérieur de Paris in Roger Muraro's class.
2009: Graduated with honors from the CNSMDP Master's program.
2009: Received unanimously in 3rd cycle: Diplôme d'Artiste (DAI) at CNSMDP.
2010: Obtained the Diploma of Performer from the CNSMDP.
2011: Graduated from the Ecole Normale Supérieure de Musique de Paris in Réna Shereshevskaya's class.
2012: Awarded the Concert Diploma by unanimous vote of the Jury.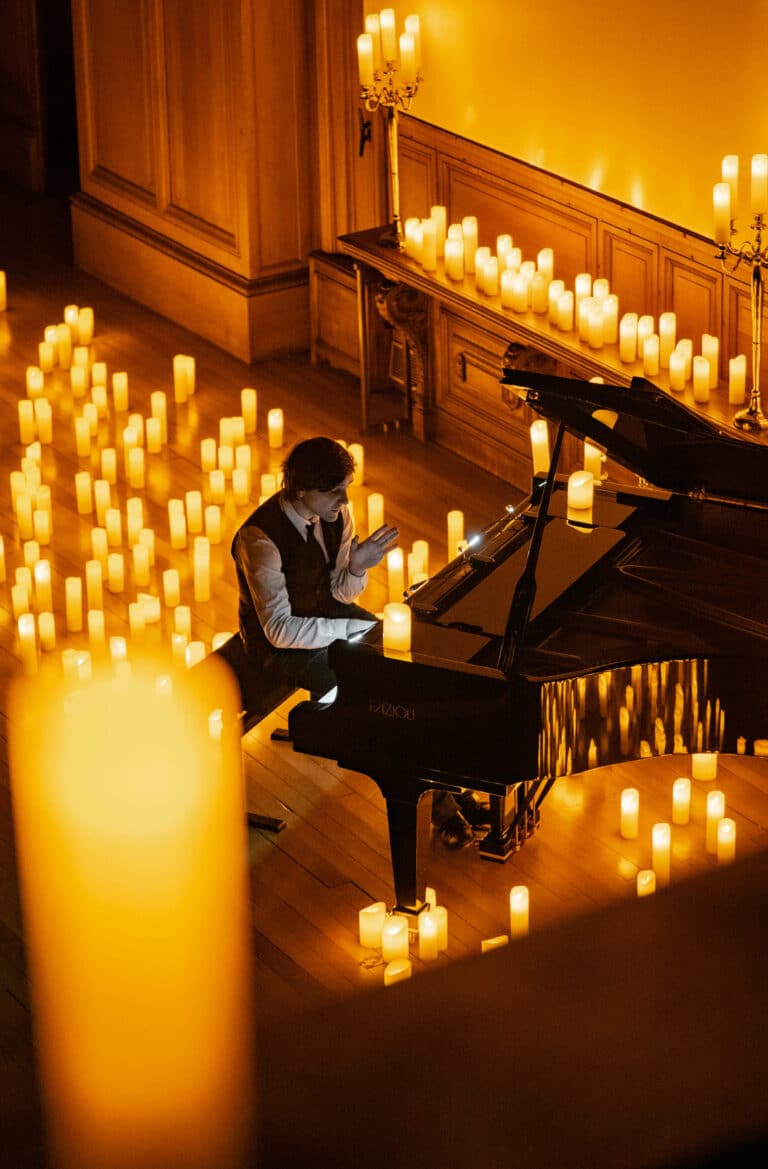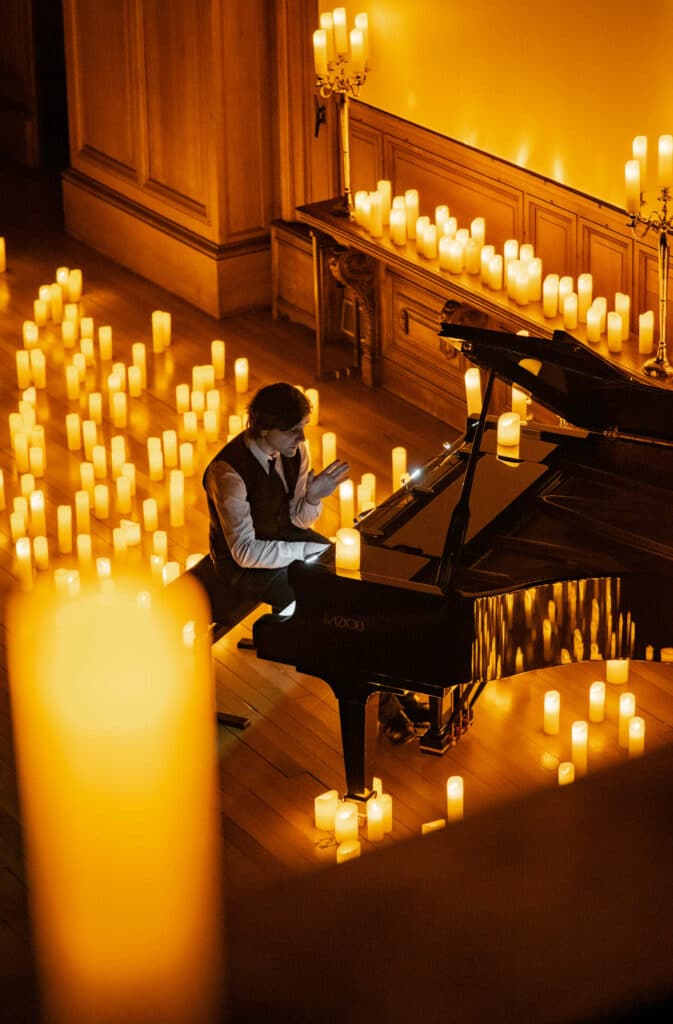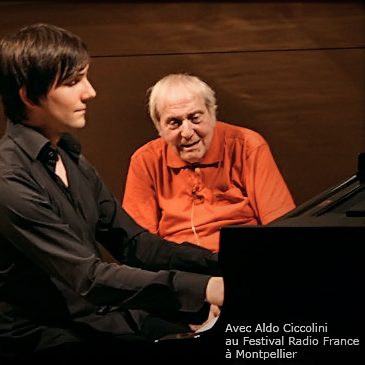 Master-Class and masters
Aldo Ciccolini
Mstislav Rostropovitch
Jacques Rouvier
Jean-Claude Pennetier
Brigitte Engerer
Paul Badura-Skoda
Yves Henri
Christoph Eschenbach
Philippe Cassard
Anne Queffelec
Roustem Saitkoulov
François-René Duchâble
France Clidat
Concerts in France
Paris: Théâtre des Champs-Elysées, Théâtre Mogador, Cité de la musique, Radio France, Salle Cortot, Musée du Louvre, Théâtre le Ranelagh
Metz Arsenal
Grand Théâtre de Bordeaux
Palais des congrès and Cathédrale Saint Jean: Lyon
Forum Theatre of Fréjus-Saint-Raphaël
Notre-Dame-de-la-Treille Cathedral: Lille
Palais du Pharo, Théâtre Toursky, Marseille
Reims Opera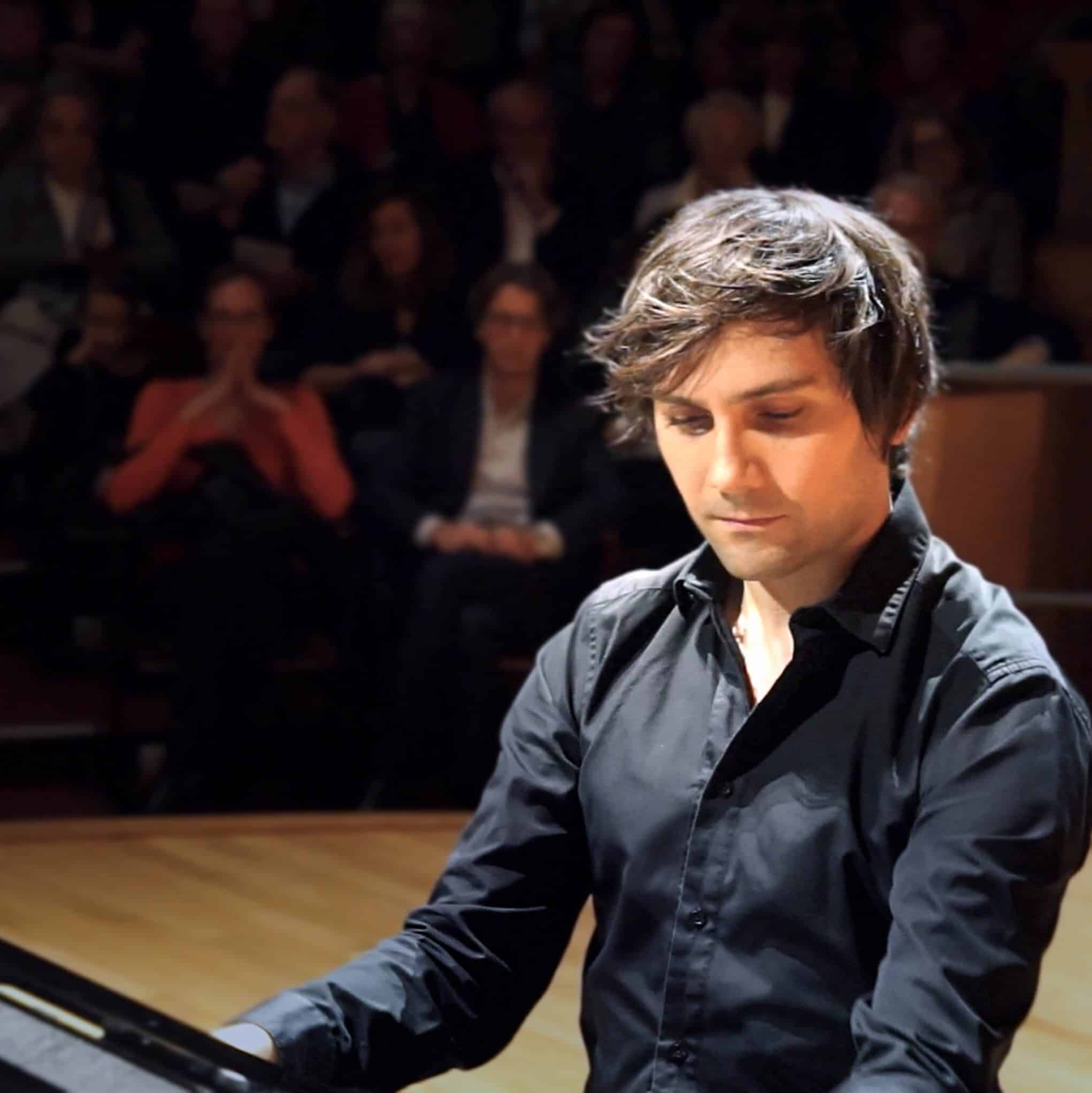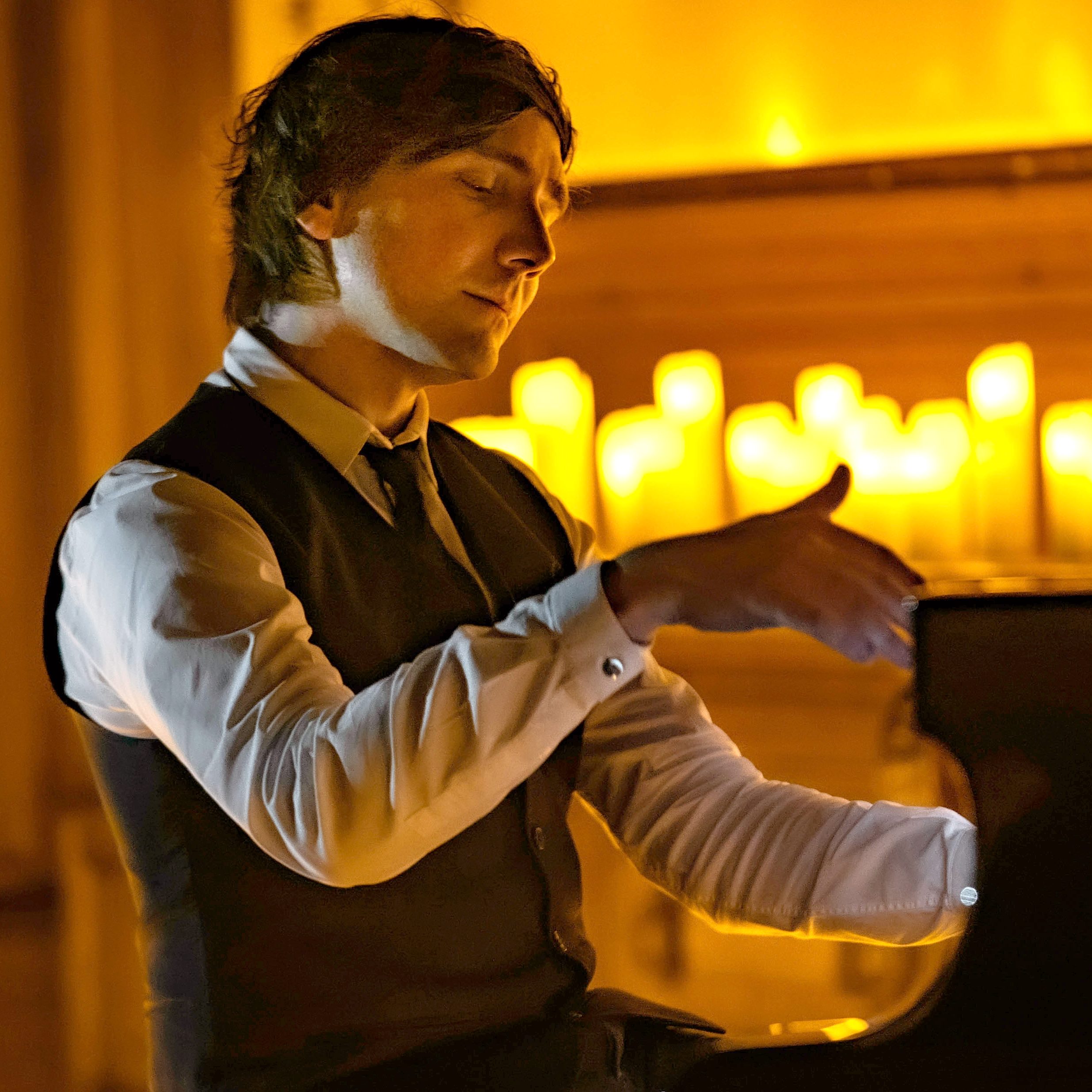 Concerts abroad
Israel: Tel Aviv Opera, Jerusalem, Haifa, Beer-sheva
Mexico (Festival de las ideas)
Japan: Okinawa
Morocco: Marakech, Fez, Casablanca
England: Steinway Hall in London
Austria: Mozarteum Salzburg, Mirabell Schloss
Italy: Rome, Cagliari, Naples, Milano
Germany: Augsburg, Munich, Berlin
Switzerland: Geneva (Palais de l'Athénée, Radio Suisse-Romande...), Gstaad for BVLGARI
Spain: Barcelona, Granada, Bilbao
Concerts with orchestra
Orchestre de la Garde Républicaine in Paris and Epinal
Orchestre National des Pays de la Loire at the Palais des Congrès in Nantes and Angers
Prague Chamber Orchestra
CRR and CNSMDP Conservatory Orchestra (OLC Orchestra)
Saint Raphaël Chamber Orchestra
Orchestre Amabilis de Lausanne (Switzerland)
Orchestre Cathédra de Bordeaux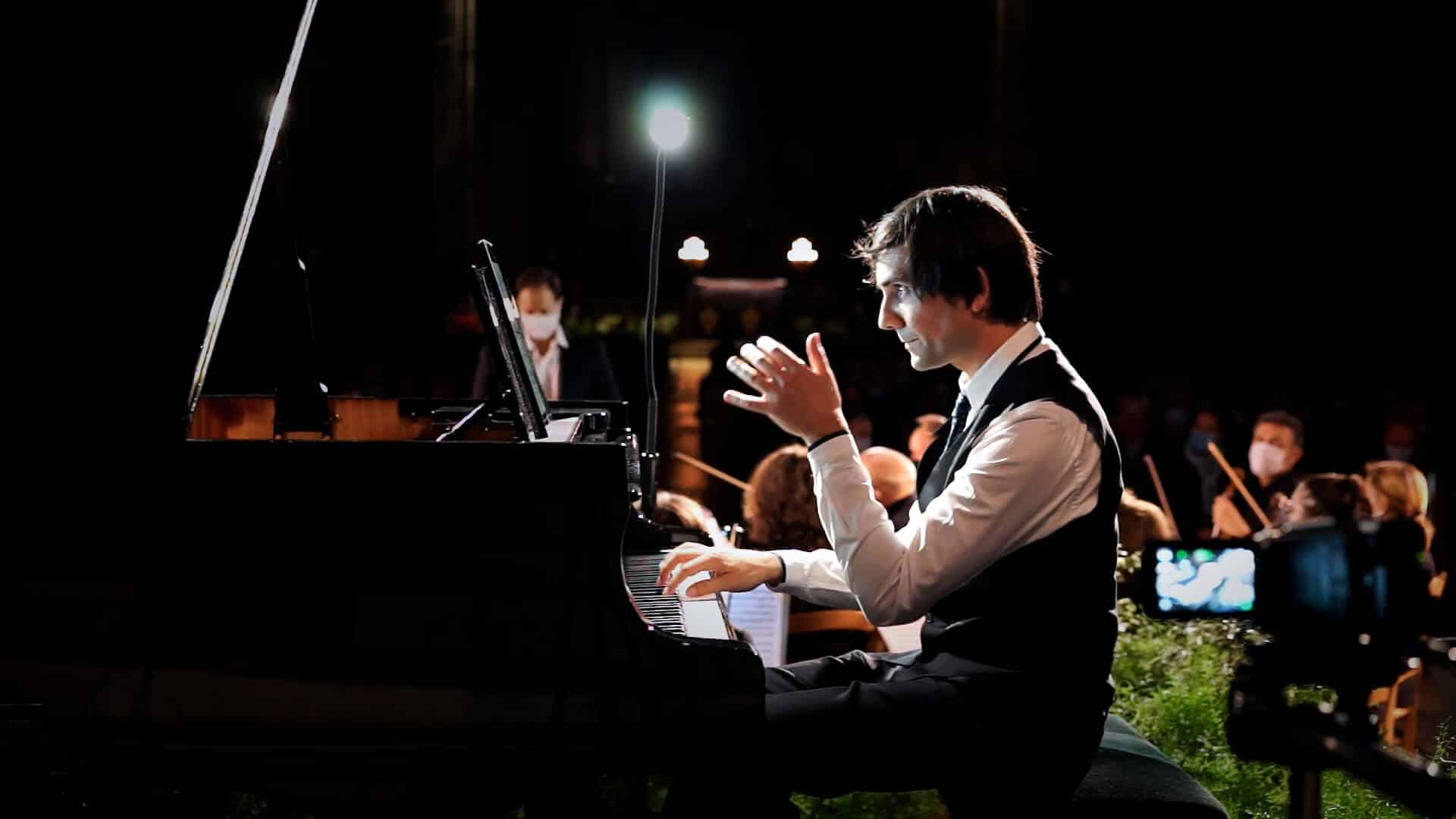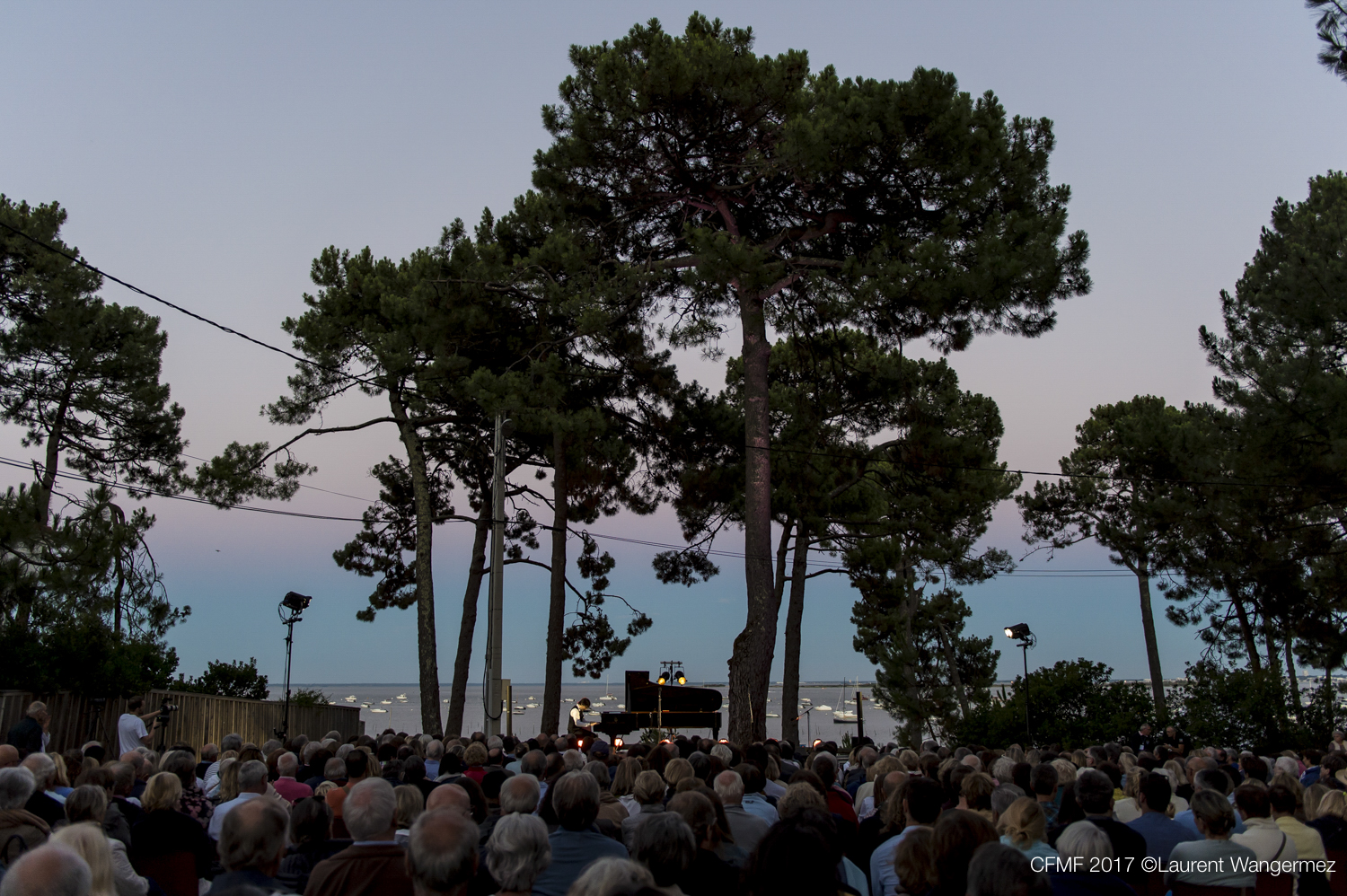 National and international festivals
Chopin Festival in Nohant with the Berlin Philharmonic Quintet
Radio France Festival at Montpellier Corum
Toulouse Summer Night Festival at the Cloître des Jacobins
Festival in Deauville and Perpignan with actress Brigitte Fossey
Chopin Festival at Bagatelle
Cap Ferret Festival
Polignac Festival in Brittany
Festival Lisztomanias de Châteauroux
Geneva Chopin Festival
Caribbean Nights Festival in Guadeloupe
Television / Movies
France 2: 3 programs with Georges Prêtre and Gabriel Tacchino (1994, 1995)
France 4: Culturebox (2023)
TF1 : Newspaper of ANNE-CLAIRE COUDRAY (2020)
France 3: A night with Chopin for the bicentenary of the Chopin year (2010)
Feature film:
"Hugo's brain" (2012), hand dubbing
Cinema:
- Nos Futurs (2015), dubbing of Chopin's Nocturne and piano coaching for actor Pierre Rochefort
- White Friar (2022): Piano music
Series:
Making the Cut (2019) season 1 episode 2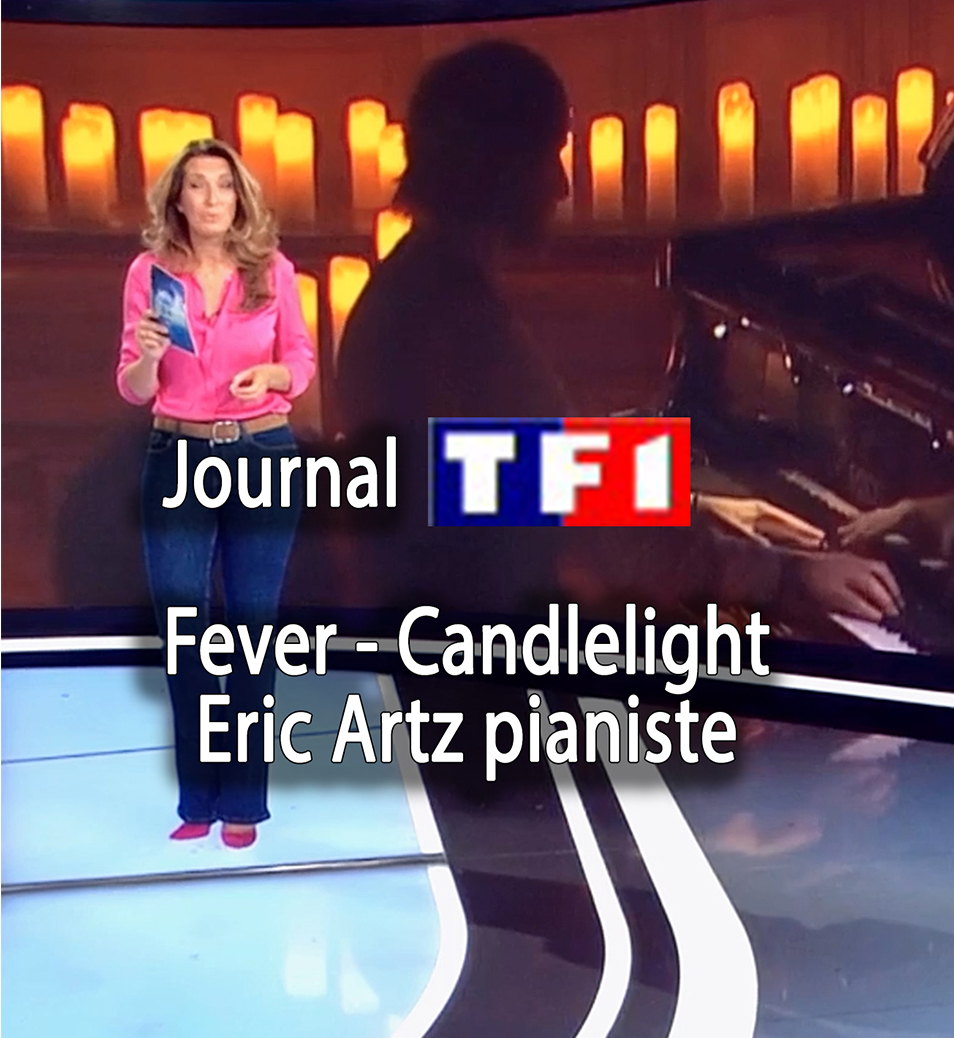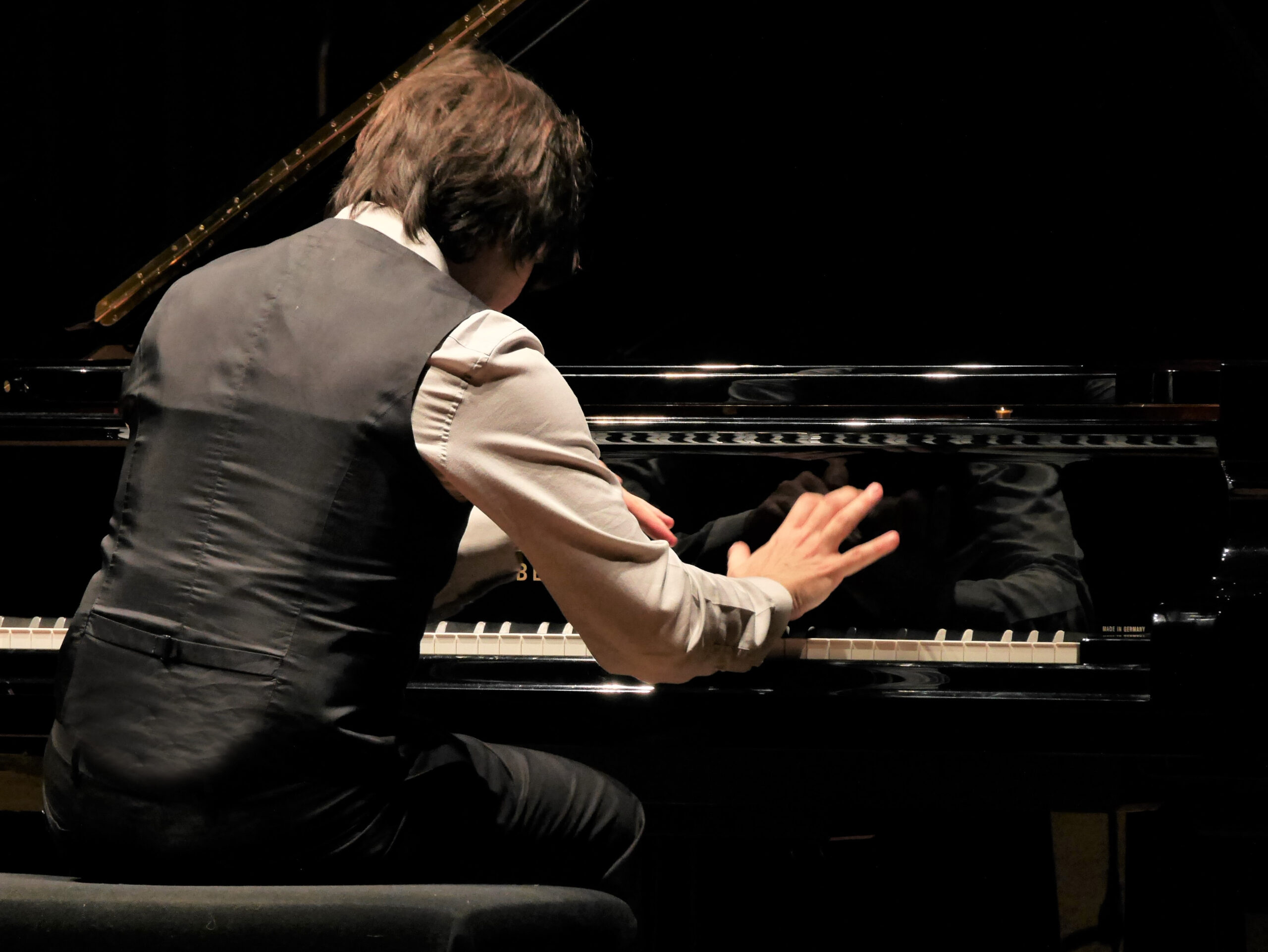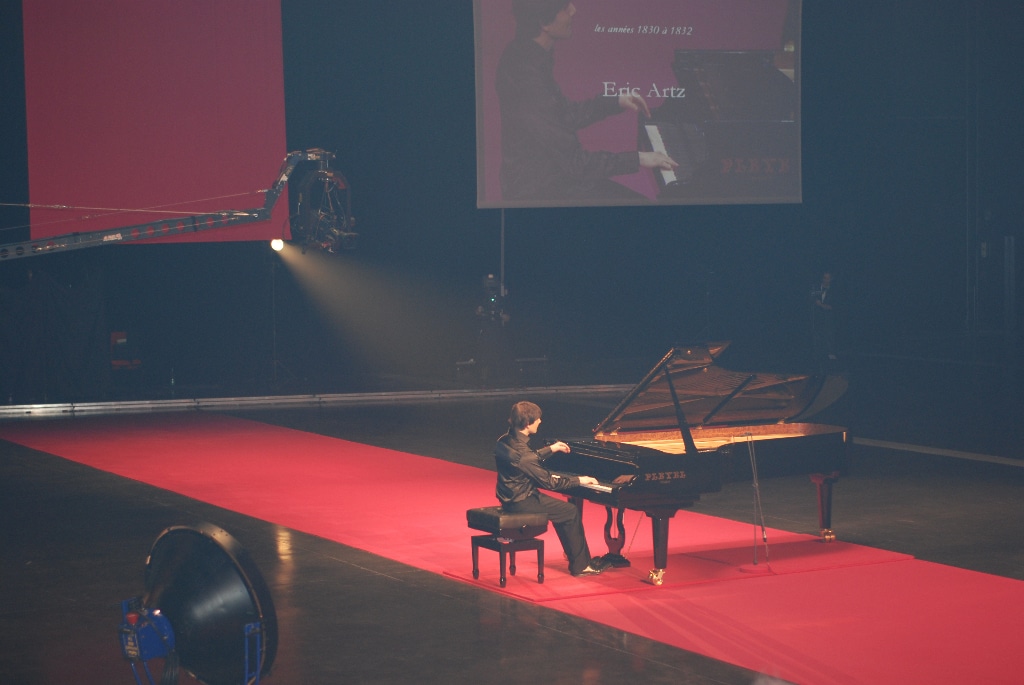 Awards obtained at National and International Competitions
Abroad
 Federico II Foundation international award (2022) : Prix jeune Espoir
Concours International de Genève (2006) Special Jury Prize
Geneva Arts Society Audience Award
Maria Canals International Barcelona Competition (2007) : Unanimous Jury Medal
Ennio Porrino" International Piano Competition, Cagliari (Italy) (2006) : Winner 1st nominated and special prize for the best interpretation of a contemporary work
Bilbao International Competition : Prix Spécial à 11 ans

In France
Concours International d'Epinal (2007): Grand Prix, Prix Spécial du meilleur Français, Prix Spécial (SACEM) for best interpretation of a contemporary work
Natixis Groupe Banque Populaire de Paris Foundation (2006): Winner
 Léopold Bellan Competition, Paris: unanimous 1st Prize (Prix d'honneur)
 Flame competition in Paris: 1st Prize unanimously
Concours International de Brest: 1st Prize
Lagny sur Marne International Piano Competition (Ile de France): unanimous 1st prize from the jury
International Contest of Mayenne: Winner
International Piano Competition of Ile de France : Winner
Fondation Cziffra (Senlis 1999) : Winner
Concours International Jean Françaix: 1st prize
Vulaines sur Seine competition: unanimous 1st Prize
 Claude Kahn National Competition, Paris. Winner
 Concours Européen de Picardie. 1st Prize unanimously awarded
 Les Clefs d'or competition in Paris: 1st nominated, Winner at 13
 Steinway Competition in Paris: Winner at age 12
 Concours du royaume de la musique à Paris :1st Prize at age 13