A pianist inspired by manga and video games
Anime and video game melodies are much more than just soundtracks. They are the beating heart of the stories that keep us on the edge of our seats and the fantastic worlds that fascinate us. Whether you're a fan of the captivating plots of "Attack of the Titans" (SNK), the heroic quests of Naruto, or the intense battles of Demon Slayer, music has undeniably played an essential role in immersing you in these fascinating universes.
Eric Artz, recognized as one of the piano masters of his generation, pays tribute to these emblematic melodies through a series of concerts specially dedicated to anime and video game fans. With his unrivalled talent, illuminated only by candlelight, Eric Artz sublimates the melodies that have marked the history of manga and video games.
Candlelight concerts
During these concerts, this exceptional pianist offers an immersive experience where the eloquent sounds of the piano and the intimate atmosphere combine to recreate the essence of anime and video games. Interpretations of music from Naruto with Blue Bird, Demon Slayer (Kimetsu no Yaiba) or SNK and the famous Sasageyo, transport the audience to the most emblematic moments of these works.
With performances in Paris, Lyon, Bordeaux, Toulouse and Marseille, these concerts offer a unique opportunity to discover the soundtracks of your favorite anime and video games in a whole new light. Get ready for a musical journey that will awaken your senses and rekindle your passion for anime and video games.
This concert series is an exceptional tribute to the art of manga and video games. It's an invitation to deepen your love of these universes by immersing yourself in the unique interpretation that the artist will offer you over the course of an evening. Whether you're a music lover, an otaku or a gamer, these concerts promise an experience that transcends genres and will leave you speechless.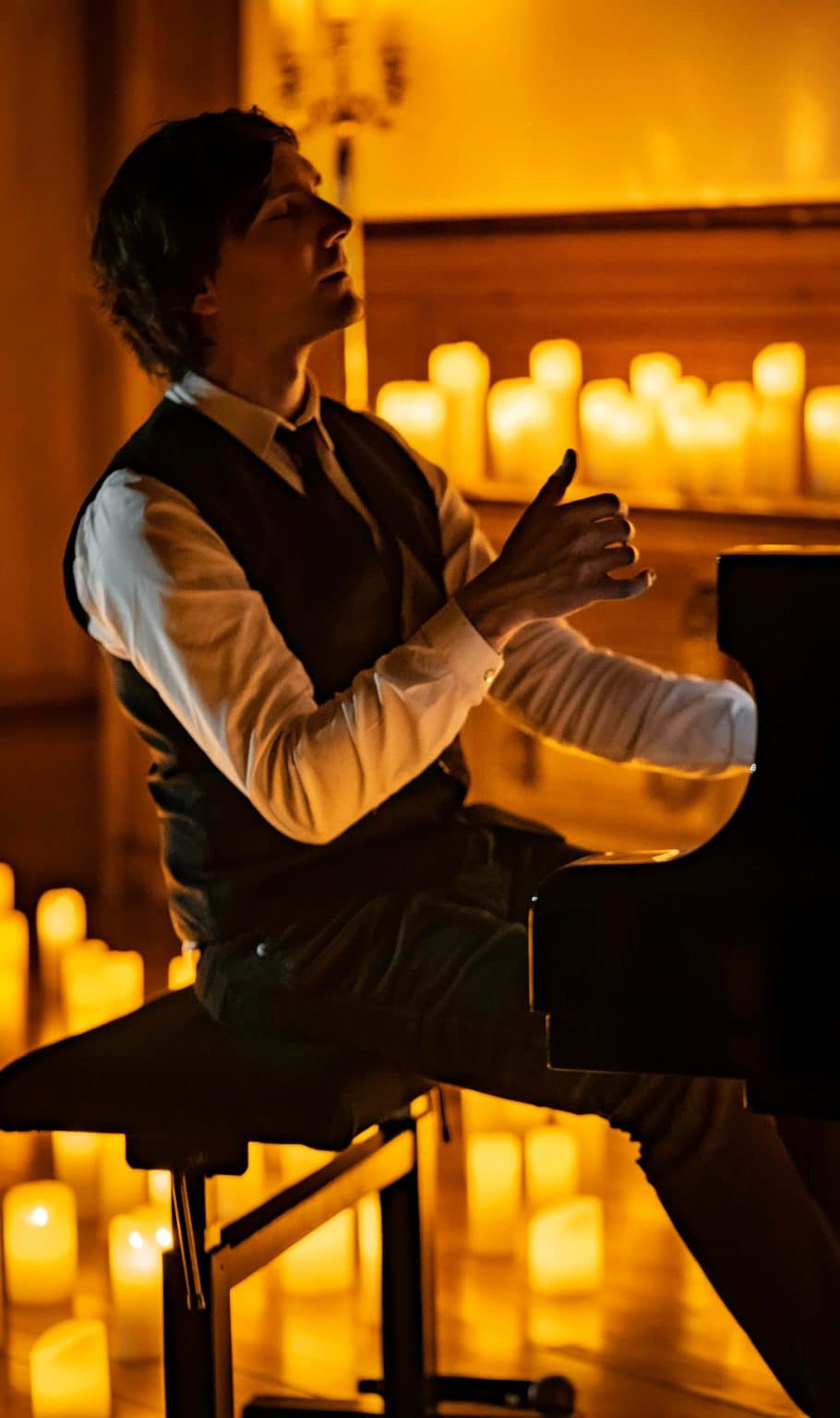 1. Le Château Ambulant
2. Tokyo Ghoul: Unravel
3. Demon Slayer : OST Tanjiro
4. SNK: Opening n°1
5. Your Lie in April: Etude Torrent by Chopin
6. Demon Slayer: with singer Léa Yuna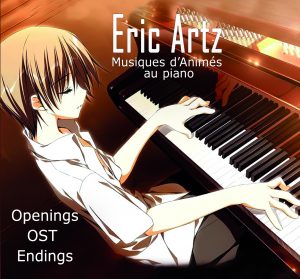 CD n°5 : Anime music - Openings OST Endings
1. Attack of the Titans Season 1
2. Attack of the Titans Season 2 Sasageyo
3. Attack of the Titans Season 3
4. Attack of the Titans Season 4 My War
5. Naruto - Sadness and Sorrow
6. Naruto - Bluebird
7. Demon Slayer - Tanjiro
8. Demon Slayer opening 1
9. Parasyte - Next to You
10. Dragon Ball - Main theme
11. Dragon Ball Z - Medley
12. Dragon Ball Z - Vegeta's sacrifice
13. Dragon Ball Z - Tapion
14. Dragon Ball GT
15. Dragon Ball Super - Ultra Instinct
16. Tokyo Ghoul - Glassy Sky
17. Tokoy Ghoul - Unravel
18. Elfen Lied
19. Your lie in April opening
20. Your lie in April OST
21. Your lie in April Ending orange
22. Your name
23. One piece - Mother sea
24. One Piece - We Are!
25. Sword art online OST
26. Knights of the Zodiac sad theme
27. Death Note
28. Jojo B A Giorno
29. Fullmetal alchimist Brotherhood
30. Evangelion
31. Fairy tail
32. Hunter x hunter
33. Seven Deadly Sins
34. Bleach mix
35. Chainsaw man
36. My hero Academia
37. Detective Conan
38. Pokemon VF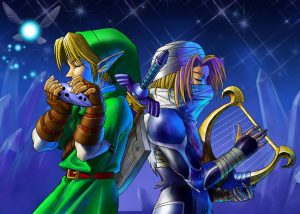 CD no. 7: Music from The Legend OF Zelda
1. Zelda1
2. Zelda 1 dongeons
3. Zelda 2 Temple
4. Zelda 3 fairy
5. Zelda 3 Castle
6. Zelda 3 Cock-a-doodle-doo
7. Zelda 3 intro
8. Zelda 4 Sword
9. Zelda 4 Dream Fish
10. Zelda 4 Village
11. Zelda 4 Mountain
12. Zelda Ocarina of time intro
13. Zelda Oc fôret Kokiri
14. Zelda oc wood
15. Zelda oc storm
16. Zelda oc Epona
17. Zelda OC Gerudo
18. Zelda OC Sage
19. Zelda OC Lullaby
20. Zelda Majoras Healing theme
21. Zelda Majoras Day 1
22. Zelda Majoras last day
23. Zelda Windwaker grandmother
24. Zelda Windwaker village
25. Zelda BOTW Kass
26. Zelda Windwaker water
27. Zelda Minishcap
28. Zelda Twilight E3 Teaser
29. Zelda T intro
30. Zelda T Midona Spirit
31. Zelda T Hyrule
32. Zelda Spirit Track
33. Zelda Skyward Sword
34. Zelda BOTW
35. Zelda BOTW castle
36. Zelda TOTK